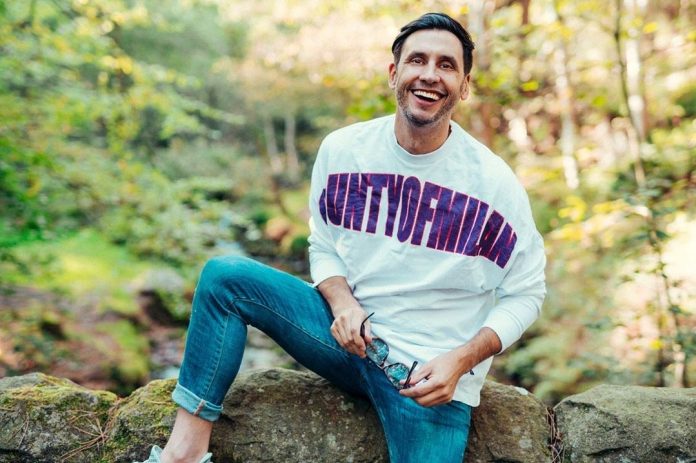 Deep Tech Los Angeles Records label head Redux Saints has pulled off another A&R coup by signing up and coming UK tech house artist, Chapter & Verse for a brand new single, 'Make You Sweat'. It follows a string of Beatport certified releases from the rising talent including the huge 'Slip Slide' at #19 in the Tech House Top 100 and 'Axel' at #11 in the Bass House Top 100 that the likes of Roger Sanchez, Lee Foss and Sonny Fodera have all been playing. Check out the latest single now across all platforms: https://hypeddit.com/link/n2ee3e
Chapter & Verse is Barry Pearson, an artist who made a huge impact at the start of the year with his heavily played and Beatport Top 20 breakthrough anthem 'Dreams'. It saw him become hotly in-demand and he has followed that up with fresh productions on Materialism, South of Saturn, Mood Funk and Big Beat Records. His unique style of tense, driving tech house is perfect for high intensity dance floors.
Meanwhile, Deep Tech Los Angeles Records is having a standout year having entered Beatport's Top 100 list of the best tech house labels around; via its evermore popular Loft Party livestreams, and with its carefully curated new compilation series, 'Deep Tech Lockdown Sessions'. On top of this, the boss Redux Saints has continued to serve up his own definitive new tracks with nine consecutive Beatport Top 100 house and tech house chart hits. In championing the burgeoning talent of Chapter & Verse, Redux Saints proves he has been working just as hard on recruiting the most exciting new talent in the scene.
The perfectly entitled single 'Make You Sweat' is a big one with high tension drum grooves, gritty production and a vocal that demands much dancefloor marching. The sci-fi synths add a futuristic feel and demonstrate that Chapter & Verse can really imbue his sounds with incredible force. Add in a rolling bassline that is muscular and meaningful and the result is a true piece of club-ready dynamite that brings plenty of fresh perspective to contemporary tech house.
With this irresistible new single, Chapter & Verse proves he is a perfect new singing for Deep Tech Los Angeles Records, a label that has an impeccable track record in 2020 and continues to show it has its finger firmly on the pulse of the underground's latest and greatest talents.
Follow Chapter & Verse:
Facebook / Instagram / Soundcloud / Spotify
Follow Deep Tech Los Angeles:
Facebook / Twitter / Instagram / Soundcloud