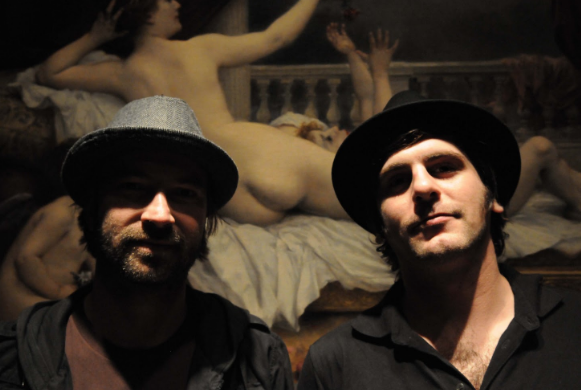 Image credit: Rob Myers
Music producing duo Ancient Astronauts have unveiled the song 'Do It To The Beat feat. Blessed San', lifted from their newly released Kampala EP. Inspired by Ugandan music and culture, the EP features undiscovered Ugandan artists like C Wyne Nalukalala, Spyda MC, Bani Fyah, and Nilotika Cultural Ensemble. 
Previously featured on RCRD LBL, they commented, "This latest single by this duo embraces the country of Uganda and its many intricacies. 'Do It To The Beat' flows naturally rather than feeling pressure to conform to a particular style."
Dogu adds his thoughts on the single: "Since my first travels and tours in East Africa, I was stoked by the huge talent of young and mostly unknown artists within the city that it was a natural move for us to pay homage to that powerful vibe of Kampala."
This duo are renowned for their work with names like Thievery Corporation, Akua Naru, The Pharcyde and DJ Brace. Ancient Astronauts are also the founders of renowned music label Switchstance Recordings, and their music currently sits over a collective 21 million plays across music streaming platforms.
Follow Ancient Astronauts
Website – Facebook – Twitter – Soundcloud – Youtube – Instagram – Spotify