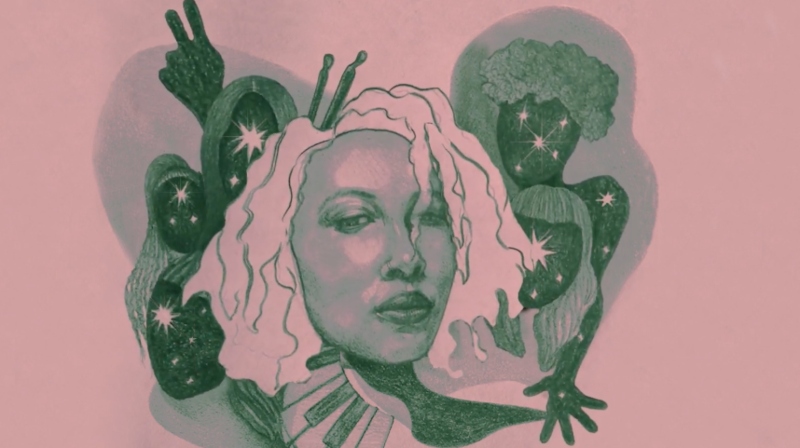 Following the release of their critically acclaimed debut album, 'i like what i do // i do what i like' in June 2021, Tapp Collective release a remix of the lead single from the album, Aquaria. Produced by the UK garage DJ and producer, Mike Delinquent, the Aquaria remix is available on all streaming platforms now.
 Originally conceived in the signature Täpp soundworld, an eclectic and ethereal mix of classical music, jazz, hip-hop, electronics, folk music, and bassline, Aquaria is an uplifting anthem that celebrates inclusivity, diversity and marginalised identities. Named after the legendary winner of Season 10 of RuPaul's Drag Race, the track was created to empower women, transgender/gender non-conforming people and the LGBTQ+ community, encouraging them to step into their light and shine like the gifts they are to the world.
 Composed by genre-defying classical/jazz violinist Rebekah Reid, the track also features her as vocalist; her lively, harmonised interjections frequently soar above the animated bassline, rhythmically charged piano figures and compelling violin improvisation. The remix of Aquaria takes Reid's vocals and violin improvisation and combines them with a signature garage beat by Mike Delinquent, complete with epic beat drops, high-energy percussion and synthesized motifs to create a dynamic dance track specifically designed for the dancefloor.
 Rebekah Reid, Founder & Creative Director of Täpp Collective, said "Working with Mike on the Aquaria remix has been a dream come true for Täpp Collective. The original track was recorded back in 2019, but it was put on hold because it was missing something that we couldn't work out at the time. It was during lockdown and watching Rupaul's Drag Race that inspiration struck – and I realised that I wanted to pay homage to the incredible women and LGBTQ+ people who aren't afraid to be themselves, even when the world has a problem with it. Mike's remix has now taken it one step further and we can't wait for people to celebrate with each other, have fun and vibe to it on the dancefloor this summer."
 Mike Delinquent, UKG DJ and producer, said "I often prefer to listen to original versions only once before a remix, but I found Aquaria so captivating that I had to keep going back to it – I wanted to make sure I kept that energy in my version too. I gave the Mike Delinquent remix its own flavour by chopping up and editing the vocal chants and it fits perfectly with the garage vibe. Working with Täpp on this was great and I'm excited to see where it gets played next!"
Follow Mike Delinquent: