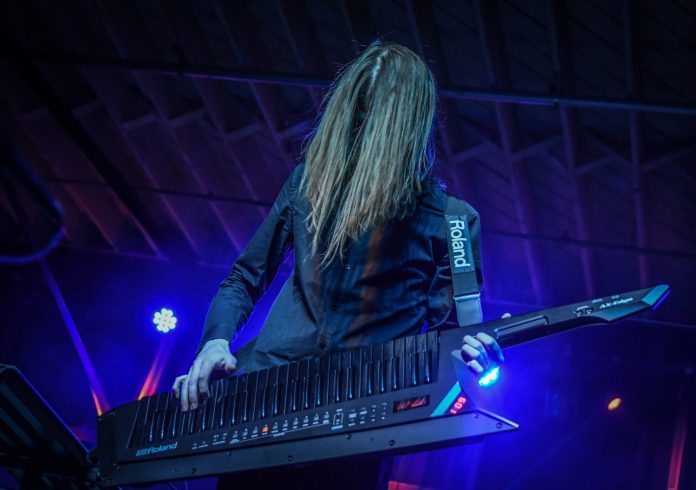 Image credit: Tony Nicholson
There's something instinctual about bass music: the raw, guttural melodies that drive you to the dancefloor and light a fire under your feet. Each step of the way while crafting 'Sajani', ShiShi has chosen musicians who are able to connect with fans and provide an emotional aspect with their music. First, he selected Ben Parag the Hindustani vocalist to convey the heartbreak he was feeling at the time. Next, he turned to Axel Thesleff, a producer known for his emotive bass music to reimagine the sound while still tastefully showcasing the traditional Indian elements. 'Sajani 2.0 (feat. Ben Parag)' which has been remixed by Axel Thesleff was officially released today.
Axel Thesleff is known for finding this balance between the Eastern and Western worlds of music as his single, 'Bad Karma' (which collected over one billion plays alone) also features Punjabi lyrics. The producer is born and based in Helsinki, Finland where he regularly explores different genres, embracing the experimental and even metal in his work. While Axel Thesleff has achieved great success over the years, in an underlying message beneath his work, encouraging fans to not allow corporate greed to consume them.
Stream / Download 'Sajani 2.0 (feat. Ben Parag)'
Speaking of the remix, Axel Thesleff tells us: "I teamed up with ShiShi to take his track Sajani (feat. Ben Parag) to the next level. Ben's vocal performance is incredible and so powerful in this song, it was a real treat to create harmony underneath his Indian melodic sensibilities. I think the end result is really epic, but it also has that summery groove in the drops that gets your feet moving. It's a contrasting dialogue between more dramatic parts and lighter, dancier parts."
Follow Axel Thesleff:
Website – Facebook – Twitter – Soundcloud – Youtube – Instagram – Spotify
Follow ShiShi:
Website – Facebook – Twitter – Soundcloud – Youtube – Instagram – Spotify
By Sarah Britton